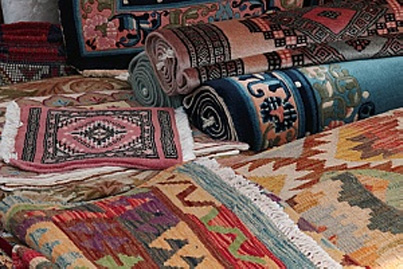 Residents of Houston, Texas know that there is only one trusted name for oriental rug cleaning. Safe-DryⓇ Carpet Cleaning of Houston TX is the area's expert in oriental rug cleaning. We have over 30 years' experience in oriental rug cleaning, so we know exactly what it takes to clean these delicate rugs.
Safe-Dry's Rug Cleaning processes allows us to safely and effectively clean the rug at your home, avoiding any transport risks and making sure you're 100% satisfied with the cleaning results. Our all-natural cleaning technique ensures that your rug is safe before, during and after the cleaning process.
We offer a gentle and effective solution for cleaning oriental and area rugs. Our eco-friendly and chemical-free approach to cleaning is safe for all types of oriental rugs and most importantly, safe for every member of your family.
Sometimes when we arrive at a customer's home, we find that their oriental rug has had previous damage, such as: water, pet accidents, or some other form of damage. Because of this, we might determine that the best cleaning option for your rug is off-site at our specialized oriental rug cleaning facility.